Safe Driving at Work: Avoiding Accidents & Injuries
December 27, 2022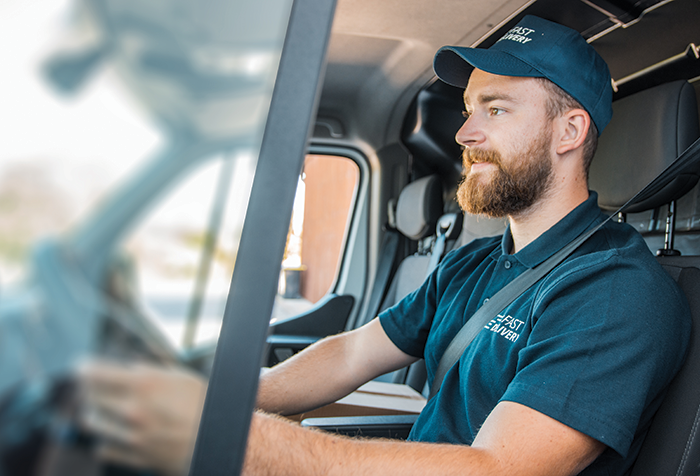 Vehicular accidents are a leading cause of workplace injuries and deaths. Yet, millions of workers must drive or ride in a motor vehicle as part of their jobs. That's why it's so important for employers to take responsibility for raising awareness about safe driving and implementing protocols to protect their employees.
Distracted driving, blind spots, backing accidents, reckless driving, and driver impairment are all common causes of vehicle-related incidents.
Take steps today to minimize the risk.
Employer Responsibilities
Ensure all vehicles —on and off site— are properly inspected and maintained in accordance with the manufacturer's schedule.
Provide formal training for employees and require appropriate and valid licenses and certifications as needed.
Remain strict with safety protocols, such as the use of seat belts, obeying traffic laws, and observing speed limits in and out of the workplace; written policies work best.
Develop a rest schedule for drivers and be sure to abide by federal safety regulations for commercial vehicles.
Prohibit the operation of any vehicle by an employee who is under the influence of alcohol or drugs.
Prohibit the use of a cell phone, including texting, while driving.
Offer regular, safe-driving refreshers; strive to create a safety conscious culture and encourage feedback and ideas.
For larger fleets, consider utilizing a vehicle management system to monitor driving behavior.
Helpful Resources
NATIONAL SAFETY COUNCIL
https://www.nsc.org/workplace/safety-services/driver-safety-training
OSHA
https://www.osha.gov/sites/default/files/publications/motor_vehicle_guide.pdf
Disclaimer: The GUARD Wire is designed to provide general information about various topics of interest and should NOT replace the guidance, advice, or recommendations from licensed insurance or legal professionals, other industry experts, or state and federal authorities.