Assessing the Risk: Focus on Manufacturers & Distributors
Published on March 17, 2021
Last modified on September 30, 2021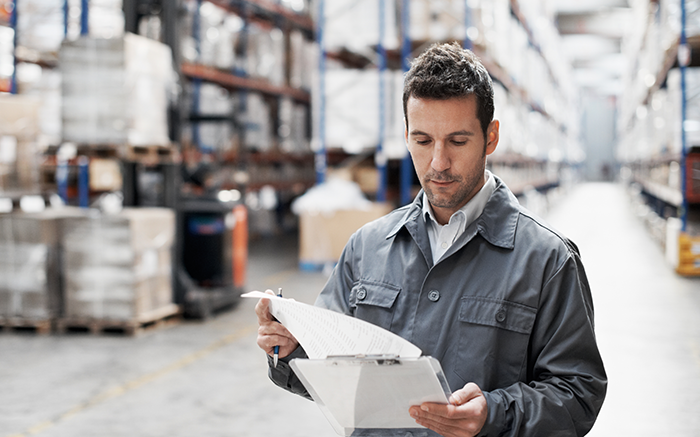 The insurance needs of manufacturers and wholesale distributors continue to evolve. Innovations in technology, changes to supply chains and delivery methods, and ongoing regulation can increase an operation's exposure to loss. With these challenges, proper assessment of assets (building, business personal property, and business income) and liability exposure are all key to achieving adequate insurance coverage and managing risk.
Property
When selecting property limits, it's best to consider current building costs per square foot for similar construction plus additional dollar amounts for business personal property within and beyond the property line. Standard policies typically cover property up to 100 feet of the location(s) but large-scale operations may require more. Expansions to consider:
foundations, retaining walls, underground pipes, flues, and drains
fences, signs, towers, and antennas
tools/equipment on and off site
leased equipment, if contractually obligated to insure
mobile equipment and property in transit; extended perils coverage is recommended
property that will become part of the project installation, erection, or fabrication (both until transferred to the buyer)
valuable papers and records
Manufacturers might also elect a Manufacturer's Selling Price option which values finished, on-hand stock at the selling price (if not lost or damaged) less discounts and expenses.
Business Income
Business income limits should largely depend upon how long the business anticipates resuming normal operations after a property loss. To calculate, begin with gross sales, deduct those expenses that will not be incurred during the restoration period (such as prepaid freight, returns, discounts, and collection expenses or power costs to run machinery and refrigeration) and then, add in projected extra expenses necessary to minimize the restoration period. At the time of a loss, most claim adjustors will require a current business income worksheet to properly adjust the claim. A well-planned and documented worksheet created pre-loss will increase of the accuracy and speed of business income loss adjustments.
Liability
With lawsuits increasing in value and frequency, today's legal climate is much less predictable than in previous decades. A traditional general liability policy can cover damages resulting from slip-and-fall incidents on the premises as well as product liability claims, but manufacturers and distributors might also consider extended protection from policy add-ons such as Products Recall Expense Coverage to reimburse expenses for claims involving recall of known product defects.
Other unique coverages may be pertinent depending upon the type of operation and product(s). Be sure to review a company's policy and available endorsements for the best coverage options.
The GUARD Wire is designed to provide general information about various topics of interest and should NOT replace the guidance, advice, or recommendations from licensed insurance or legal professionals, other industry experts, or state and federal authorities.