Security Camera Surveillance: Best Practices
March 29, 2022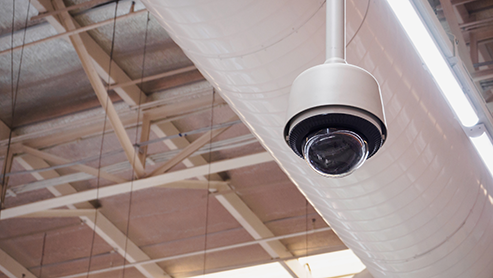 Security camera footage can be helpful in managing insurance claims. In addition to recording property damage or catching a burglar "in-the-act," surveillance of every day activities around your home or business can be useful when investigating liability claims. Business owners, in particular, are likely to face liability claims from customers involving incidents like slips and falls on their premises. Help us help you by following some best practices.
BEST PRACTICES
Select a camera that is of good quality. Effective models are not necessarily expensive ones. Read purchase reviews and perform a test video, if possible.
Consider placement. Where have previous incidents or issues occurred? What footage are you looking to capture?
Be sure the camera is installed correctly for proper visibility. Always check for blind spots. (If possible, utilize a reputable and licensed contractor for installation and advice.)
Make sure the video camera is running. Continual surveillance (24/7) is recommended.
Save data for at least 30 days; then, store footage on a digital video recorder or remote cloud storage.
Immediately preserve video of incidents you think might be related to a claim.
Label exported data (digital or hard copies) with dates and areas to make search and retrieval easier.
Refrain from using a loop system to record over prior events; avoid recording over old footage.
Check equipment periodically for adjustments and necessary upkeep.
WHEN REPORTING A CLAIM
Once you are aware an incident occurred, find the specific footage and save a copy to an alternative source like a thumb drive or external hard drive.
Copy/save at least 30 minutes of the recording both before and after the indicated time of the incident.
Reviewing the footage before and after the event can help in determining the cause of the incident.
Call 1-888-NEW-CLMS or report the incident online at www.guard.com or via our Policyholder Service Center/Mobile App.
Make sure the claims adjuster knows you have video surveillance of the incident.
Disclaimer: The GUARD Wire is designed to provide general information about various topics of interest and should NOT replace the guidance, advice, or recommendations from licensed insurance or legal professionals, other industry experts, or state and federal authorities.