Hurricane Safety
August 3, 2019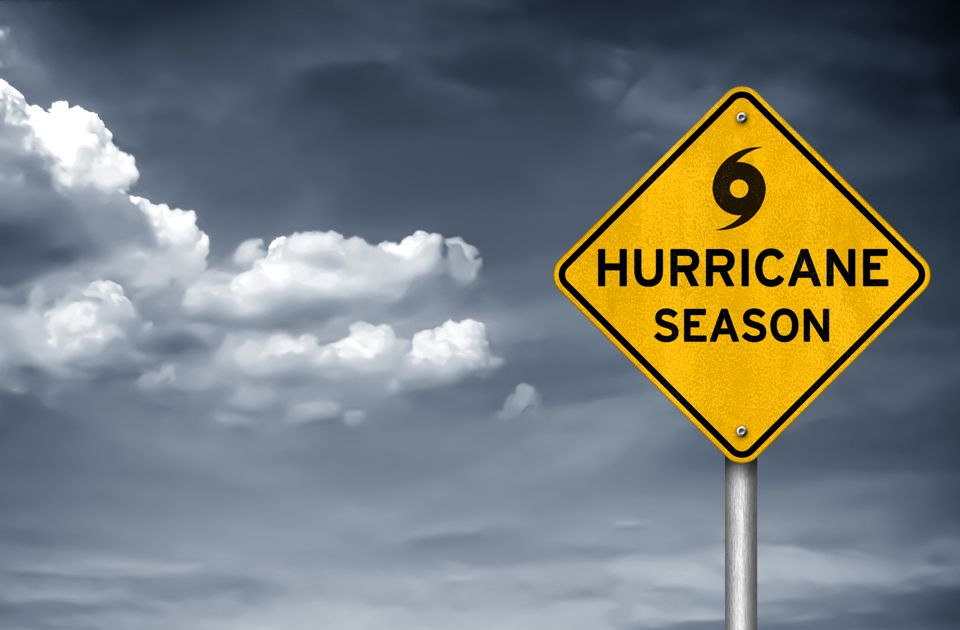 Rising water temps in the oceans and Gulf give rise to hurricanes and tropical storms. Hurricanes can impact areas more than 100 miles inland.1 The United States Department of Homeland Security states that the Atlantic hurricane season runs from June 1 to November 30 while the Pacific hurricane season runs May 15 to November 30.
Although Hurricanes can be frightening and even devastating regardless of the precautions you take, there are numerous ways to increase your chances of staying safe during these storms. The American Red Cross2 suggests that you stay prepared for a hurricane by:
Have a plan.
Assemble an emergency preparedness kit and prepare yourself. Know what you will do, who to call, where to go, and how to communicate. Review the plan at least annually.
A list of potential items that could be in the kit may include: flashlights, gloves, batteries, a portable radio, a first aid kit & manual, emergency food & water, a manual can opener, essential medicines (72-hour supply), cash, credit cards, and sturdy shoes with rubber soles.
Creating a household evacuation plan that includes your pets.
Staying informed about your community's risk and response plans.
Educating your family on how to use the Red Cross Safe and Well website.
Consider training.
First aid & CPR training may be invaluable after an event when trained professionals may not be available.
There are also ways to stay prepared for a hurricane and protect your family, pets and animals, and home. Having a conversation with your family about how to react in the event of a hurricane can help children have less fear during the actual situation. The American Red Cross also recommends that individuals have access to the National Oceanic and Atmospheric Administration (NOAA) radio. To help protect your family, consider also "keeping insurance policies, documents, and other valuables in a safe-deposit box" in case you may need quick, easy access to them.3 Be sure to keep these items protected from damages that may be caused from flooding or other impacts from the hurricane. Storing these documents on your phone or a flash drive during a hurricane could help keep your personal information safe and accessible.4
To protect your pets and home, the American Red Cross5 suggests you:
Prepare a pet emergency kit for your companion animals.
Protect windows with permanent storm shutters or invest in one-half inch marine plywood that is pre-cut to fit your doors and windows.
Identify a place to store lawn furniture, toys, gardening tools and trash cans (away from stairs and exits) to prevent them from being moved by high winds and possibly hurting someone.
Prior to the storm, clear loose and clogged rain gutters and downspouts to prevent flooding and unnecessary pressure on the awnings.
Please feel free to review our Weathering the Storm "DO's and DON'Ts" flyer for more information about handling severe or dangerous weather.
Disclaimer: The GUARD Wire is designed to provide general information about various topics of interest and should NOT replace the guidance, advice, or recommendations from licensed insurance or legal professionals, other industry experts, or state and federal authorities.
1"Hurricanes." Hurricanes | Ready.gov. Accessed July 11, 2019. https://www.ready.gov/hurricanes.
2"Hurricane Preparedness." Hurricane Safety | Red Cross. Accessed July 11, 2019. https://www.redcross.org/get-help/how-to-prepare-for-emergencies/types-of-emergencies/hurricane.html.
3Ibid.
4Ibid.
5Ibid.